Mark Zuckerberg's latest initiative to further captivate his loyal following will see a chain of robots to patrol the land, sea, and air, rolled out to spread the vital information source that is Facebook. The entrepreneur has identified areas that lack infrastructure to provide them with internet access. The projects sound perfectly fantastical, involving drones communicating using lasers and infrared satellites transmitting data in the desert. Having looked into the subject, however, it does seem more realistic than it first seemed.
As drones increasingly permeate our lives, Facebook has released its plan to use them to 'connect the world,' in keeping with its company vision, in February of this year, and has since begun testing the network at their own campus in California. The social network is currently in the prototype phase of a network that imitates WiFi connections offering up to 1 Gbps. Facebook Chief Technology Officer, Mike Schroepfer, announced the first successful tests of this internet 'backbone' in March 2016, as well as the supporting companies which include Samsung, Intel, and Qualcomm.
The floating routers would consist of drones deployed at over 60,000 feet, creating a network backbone that links together and with ground stations using laser communications. The solar powered drone, dubbed Aquila, in the shape of a Boeing 737 wing, is already floating above thanks to the social network acquiring a solar-powered design from a British UAV design firm, Ascenta. It needs to reach an autonomy range of minimum three months to be realistic.
Currently known as WiGig, the technology is planned to form part of the 5G system. WiGig should have moved from being testing in Menlo Park, Facebook's headquarters, to real applications in San José among other cities around the world by the end of the year. This scheme is complemented by a satellite project, also being launched as a pilot internet provider in Sub-Saharan Africa, and technologies for data transmission via infrared lasers.
While Facebook recognizes the limitations that may result this risky technology being relegate to the list of far-fetched innovations, the company is happy to take the risk on anything that is expected to have high impact on connectivity. Furthermore, the idea cannot be completely unrealistic if Google also bought its own drone company, Titan, to produce 'atmospheric satellites.' Google, nonetheless, chose a more reflective name for their 'Project Loon', which also includes the possibility of integrating high-altitude balloons into their plan to supply wireless coverage.
The next step is to confront the regulatory side of aircrafts of this type, as drone restrictions have only recently been made official to protect both privacy and other air travelers. "There is much work to be done on the side of regulatory policies," said Jay Parikh, the Vice President of Infrastructure Engineering at Facebook. The bad news is that the company is still "three years out" from truly being authorized to use the high-frequency millimeter wave spectrums that Aquila would operate commercially, according to Zuckerberg.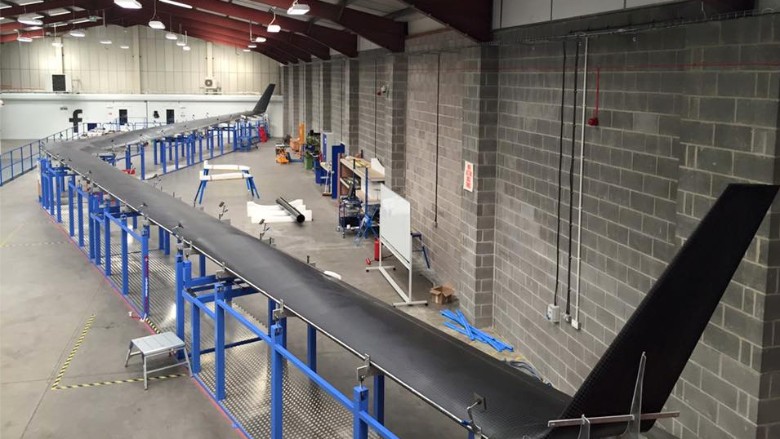 The impact of such grandiose connectivity and information flow reaches as far as improving the quality of life of individuals worldwide. If the internet were universal, a large proportion of the population could work from anywhere, distance learning and K-12 education could become available to all, even health care could be improved and, senior citizens and people with disabilities would be less isolated from the services that can support them. Although Facebook is beginning test flights this year, full-blown deployment of the drone backbone is still a long-term dream for remote areas, but the possibilities being revealed by Facebook and Google could benefit the world in more ways that those of us lucky enough to be reading this on the internet can even imagine.
Date sources: OTTcommunications, ARStechnica, Business Insider, El Economista.
If you liked this article, you might enjoy reading our sister publication: